What is the Learn to Bike Program?
Our Epic Mountain Gear Learn to Bike Program is designed to get your child out and riding confidently on two wheels this summer. Classes are offered to children ages 4 and up and the best part...it's FREE!
Once you have signed up for your first class HERE, your child will automatically be enrolled in the next two classes. Class size is limited in order to provide the best learning experience possible for your child. Class size will vary by store. 
Each session will be hosted in each Epic Mountain Gear parking lot every Sunday from 9:30-10:30 AM, depending on which location you sign up at. Please note—our Frisco location will be hosted at our Mountain Sports Outlet store in Silverthorne. Click here for details.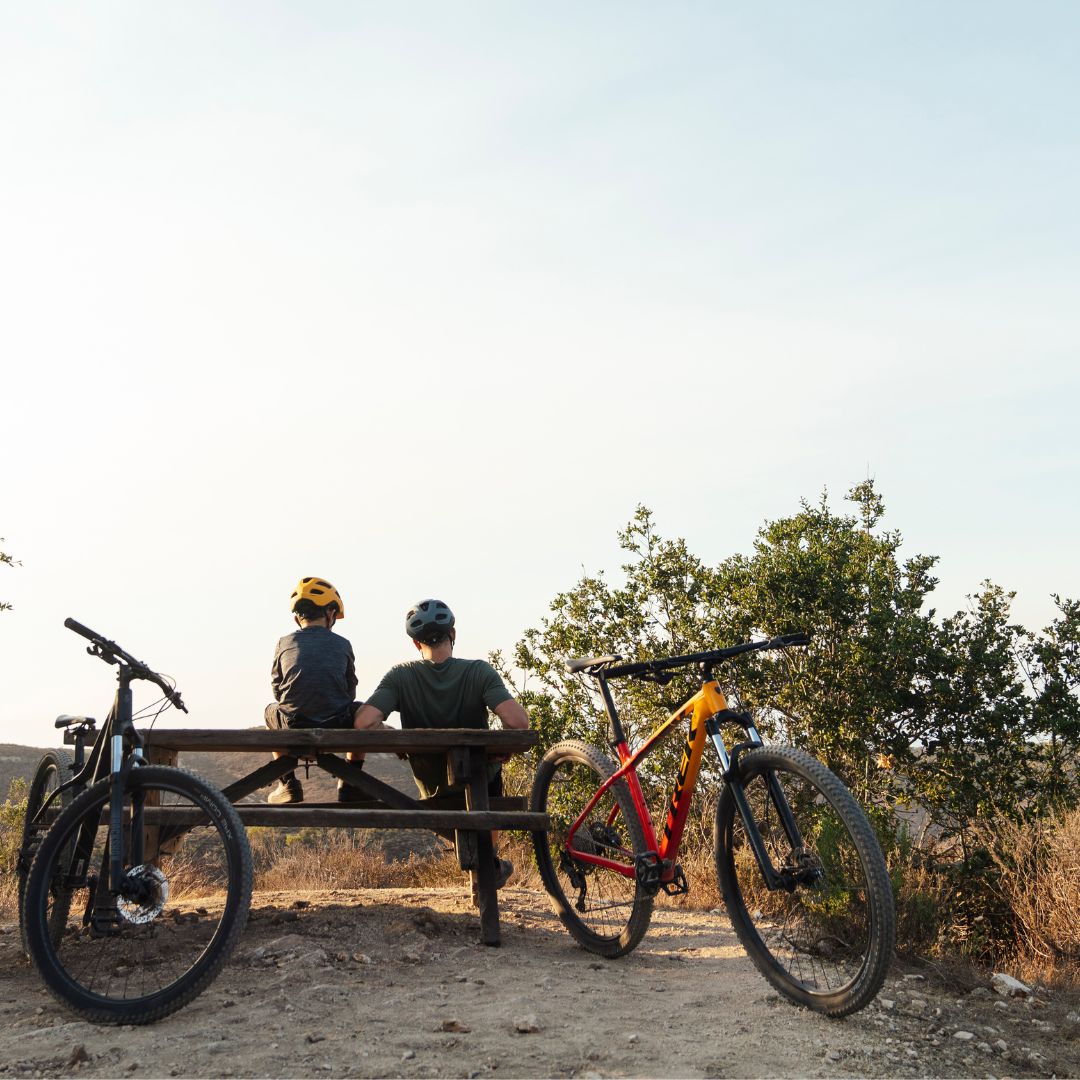 What to expect from each class
- Classes run May 21-July 30. Each session is 1 hour long. Class will be in the parking lot of the store location you're signed up at (see locations). The instructor will be there 15 minutes prior.  
- Class is designed to be parent friendly. Parents will need to stay on premise; however, can be as involved as much or as little as they want. 
- Most kids learn to ride in three classes or less. We encourage kids to practice at home in-between classes. 
- REQUIRED: Please bring closed-toe shoes, your child's bike/helmet and liability waiver. 
FREQUENTLY ASKED QUESTIONS
Bike:

saddle low enough kid can touch ground comfortably, tires blown up, training wheels removed.

 

Other:

Sunscreen (classes are hosted in the store parking lot and will not provide shade), water, snack, closed toe athletic sneakers (no crocs) and clothes you can easily move/bike in.

 

Liability waver:

Please print the waiver that will be provided when you sign-up, sign, and bring with you. Can also be found here.

 
We encourage your children to take 3 consecutive classes through our Learn to Bike Program to feel confident and riding on their own. We also encourage your child to practice at home during week.
Check out our Junior Trade Program and trade-in as your child grows. Both used and new bikes are available. 
We want to make sure a child grows through and out of a bike, never into a bike. If you're worried about which bike may be best for your child, check out our sizing chart below or ask one of our many experts to help you find the right size! Our experts are here to make sure your child feels comfortable on their bike. You can also come in-store a few days in advance of your child's first class and we can assess if they are on the right bike. (availability varies by store). 
35" – 40" tall: 12" bike

 

 

39 – 46" tall: 16" bike

 

45" – 52" tall: 20" bike

 

51" – 63" tall: 24" bike

 

Above 58" tall: XS adult bike

 
Please call the store ahead of time if you are unsure. The program is weather dependent but will run as long as precipitation is not too heavy.
One you've signed your child up for their first class, they will automatically be enrolled in the next two classes.