Expert Ski & Snowboard Boot Fitting –
Driven by Technology
Boot comfort and fit are key elements of both performance and enjoyment on the mountain. Our experienced, highly trained staff use state-of-the-art foot mapping machines from SIDAS to improve the entire boot fitting experience and outcome, giving you the comfort you desire and confidence in your equipment, whatever your level.
Accuracy

Market leading foot mapping technology scans the foot, allowing for accurate measurements of foot size, volume, arch profile, foot pressure and more, giving our staff the data they need to Find Your Fit.
 

Assessment

Expert assessment is performed with one of our highly trained fit technicians to ensure you get the knowledgeable service you need.
Assortment

We have one of the largest assortments of ski and snowboard boots around, meaning that once your assessment is complete, you have choice and confidence in your selection.



Skill Level

Our foot scanning technology can benefit anyone, whatever your skill level. Not just for new boots - Our machines can also be used to assist in recommending custom insoles.
Personalized

Receive a personalized report detailing scan data direct to your chosen email account. Use your data for future uses and to compare for next season.





Free

The foot scan and personalized report is complimentary with or without purchase of boots or insoles.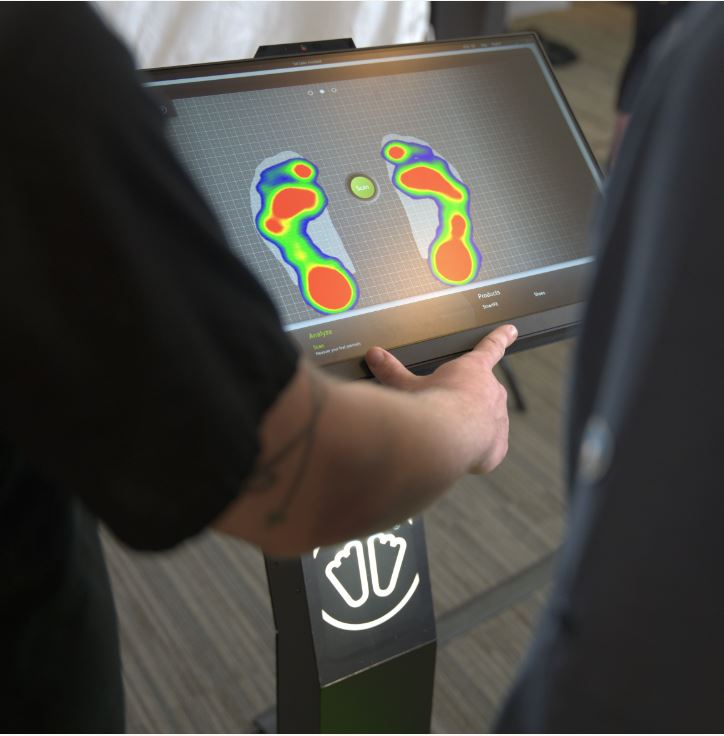 Every new boot purchase comes with our Boot Fit Guarantee.
Read Our Performance Guarantee
Drop into any store location, Find Your Fit and feel the difference!